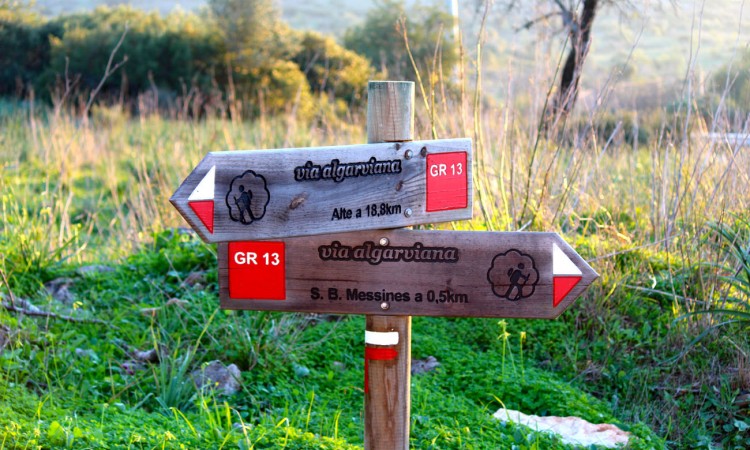 There are many walks and trails close to Figs on the Funcho, the closest and most spectacular is The Via Algarviana, it goes right past our driveway! It stretches from east to west across the Algarve covering about 255km and is made up of 14 sections. read more
This self-guided walking route offers a variety of walking themes including moonwalking, walking with the donkeys, on horseback or mountain biking. When staying at Figs on the Funcho, try the route from Alte to Messines (section 8) covering 19.30 km, or the route from Messines to Silves covering 27.60 km (section 9). For detailed descriptions of all the walking route sections you can view or print the Via Algarviana Guide or alternatively the guide can be found at all major Tourist Information offices.
Also try the Paderne Castle Walk, Pine Cliffs beach walk and Querenca Handicraft Walk. For more details of trails can be found here at WalkAlgarve.com.